Feel free to contact us!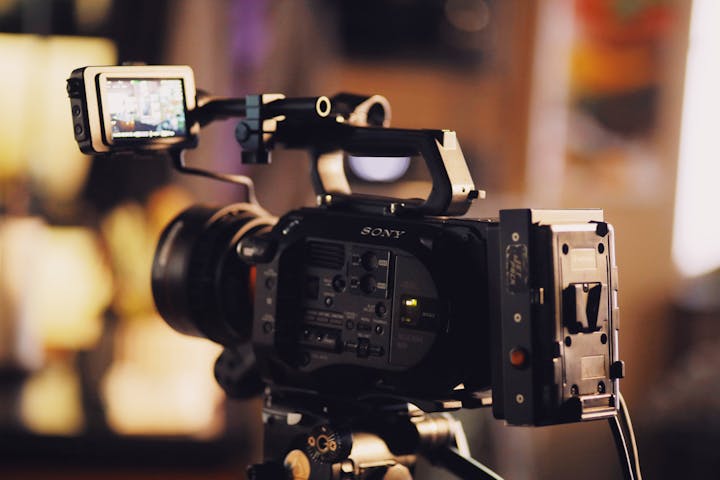 Write us an e-mail to let us know your wishes and ideas.





Of course you can also call us via our central number.






Our services, such as multi-camera video recording and video production, vary in complexity and therefore require individual pricing.
Customers often have different project requirements, so individual pricing ensures that they get the services they need and don't overpay. Our pricing is based on the level of expertise required for the project, so we can provide an accurate cost for the services needed.
Customers can also benefit from our expertise in the video production industry, as we can offer advice on the most cost-effective services for their project.
Our pricing model ensures that the quality of our services remains high, as we don't need to cut corners to maintain a low price. By offering individual pricing, we can better understand the customer's needs and offer services that meet their specific requirements.
Customers often have a specific vision for their video project, and individual pricing ensures that we can bring that vision to life within their budget.
Our team can work with customers to identify the most cost-effective solutions for their video production needs, which can help to minimize costs. We understand that video production can be a significant investment, which is why we offer individual pricing to ensure that customers get the best value for their money.




From our results from over 20 years of video production
Bastian Harper - Love to dance - music video



Music video by artist Bastian Harper entitled Love to ... »

KDP - Consensus Democratic Party: The better choice compared to Sahra Wagenknecht's party!



More unity, more progress: People's Party KDP founded - A clear improvement compared ... »

Amy, die leidenschaftliche Bildungswandlerin, Lernbegleiterin und Mama, tauscht sich mit Christine Beutler über innovative Lernorte aus, diskutiert Schulgründungen und teilt ihre Einsichten darüber, wie Eltern ihre innere Stärke entdecken können.



Amy, die leidenschaftliche Bildungswandlerin, Lernbegleiterin und Mutter, erkundet zusammen mit ... »

TV highlight report: The 15th cyclocross race around the Auensee in Granschütz with the Biehler Cross Challenge and an interview with Winfried Kreis (White Rock eV Weißenfels) on Burgenlandkreis TV.



TV report about the bike cross event: 15th race around the Auensee in Granschütz with ... »

Part 2 SSC Saalesportclub Weissenfels Press Conference Reviews Insights Outlooks



Press Conference SSC Saale-Sport-Club Weissenfels Review Insights Outlook Part ... »

"Lützen 1632 - big history in big pictures": Opening of the exhibition in the "Red Lion" hall in Lützen and interview with Dr. Inger Schuberth from the Swedish Lützen Foundation.



dr Inger Schuberth, a historian from the Swedish Lützen Foundation, speaks in an interview ...»
STUTTGART VIDEOPRODUKTION in your language
Sidan uppdaterad av Abel Mahato - 2023.12.09 - 02:40:22
Business postal address: STUTTGART VIDEOPRODUKTION, Gymnasiumstraße 33, 70174 Stuttgart, Baden-Württemberg, Germany
The Disclaimer
All information on this website is provided by: . All information has been compiled with the utmost care. Irrespective of this, errors and changes cannot be ruled out. However, if content or parts of this presence violate applicable law or infringe the rights of third parties, we ask for notification in order to change or delete such parts. It is not necessary to involve a lawyer. We refer to the obligation to mitigate damages and therefore neither pay bills nor bear any other costs arising from your actions.