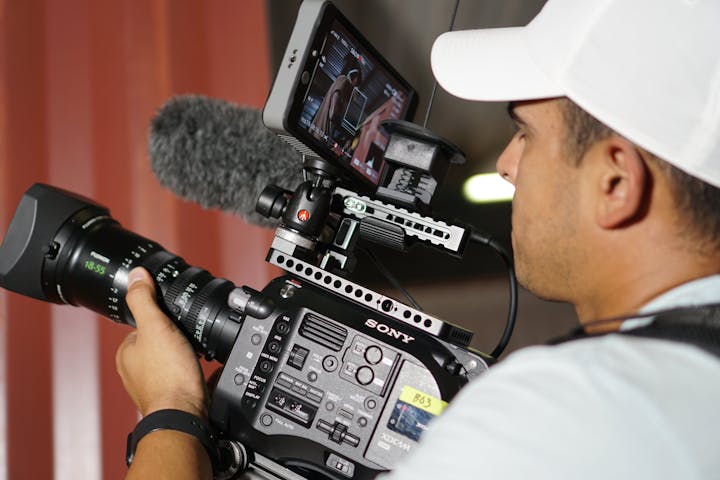 Thanks to many years of activity, we can also draw on a wealth of experience in this area.
Hundreds of video reports and TV reports have been produced and broadcast over the years.
Both the topics and the locations were very diverse.
These included current information and news, social events, cultural events, sports competitions, football, handball and much more.
Our wealth of experience is so rich that we can produce TV reports and video reports for you on all sorts of topics.



Unity and justice and freedom? – The Citizens' Voice of the Burgenland District



Unity and justice and freedom? – The opinion of an inhabitant in the Burgenland ... »



The real estate agent - the opinion of a resident of the Burgenland district



The real estate agent - A letter from a citizen of the Burgenland ... »



Living concept Streipert: Easter walk



Easter walk at the Streipert living concept (image video for social ... »



Andreas Friedrich - Violin Dream - Reading in the Hohenmölsen City Library



Author Andreas Friedrich reads from his book ... »



It's our own fault! - The letter of a resident - The citizens' voice Burgenlandkreis



It's our own fault! – The opinion of a citizen from the Burgenland ... »



Become ungovernable! Become more independent! Ronald Knoll - The citizens' voice of the Burgenland district



Ronald Knoll in conversation - Become ungovernable! Become more independent! - The ... »



We have to fall much deeper! - A resident of the Burgenland district



We have to fall much deeper! - Thoughts of a citizen - The citizens' voice ... »



Developing a plan together - Thoughts of a citizen - The citizens' voice of Burgenlandkreis



Developing a plan together - A resident of the Burgenland ... »



Weissenfels Monday demo, media criticism, Kurt Tucholsky, October 3rd, 2022



Walk (demonstration) in Weissenfels, media criticism, Kurt Tucholsky, Day of German ... »



The firefighter - his opinion - the citizens' voice of Burgenlandkreis



The view of a firefighter from the Burgenland ... »